About Paula Mary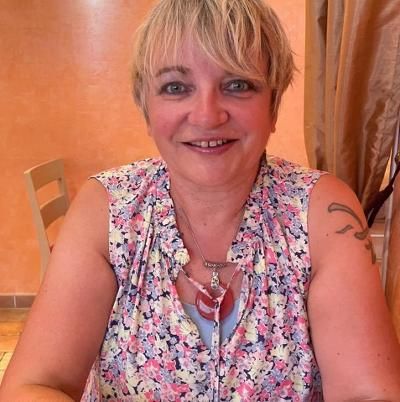 How I work so you have a better understanding, I like to have the best channel connection as possible to enable a accurate reading/healing, I pride myself on switching off and switching on from my spirit connection, so preparation of your reading is very important to me I mediate before you arrive to make that strong connection and enable me to channel on a very high level to bring down what you spiritual need From the readings. After you leave I channel down and disconnect, the way I work has proven to be very successful. I work on appointments only as tuning in before hand is totally different then answering through my intuitive thoughts.
I was brought up in Billericay, Essex, in 1964 and now live in Bexhill on Sea East Sussex. Coming from an Irish background and being born with great spiritual awareness it has equipped me with the spiritual skills I have today.
Being disappointed with the general availability of psychic organisations in my area, I founded The Psychic Clinic in 1999, my intent being to act as a psychic teacher, spiritual mediator, paranormal investigator, and physical healer for the community. My work gradually evolved as demand grew for my work, until I initiated the Psychic Fayre format under the umbrella of The Psychic Clinic to bring other psychics and healers into the public domain.
Healing, though, is at the heart of my work, and I hope that while doing my Healing, will demonstrate to the public that the connection from spirit to the client will bring comfort.
I am a very spiritual person and want to bring spiritual awareness out into the community, wishing only to remove dark energies from people and help them to live in the light.
Readings can be carried out over the phone, email or Skype as well as in person.

Over the years I have built up a client base, covering UK, France, I have a healing studio there, Florida, New Zealand, Brisbane and have recently been to New Zealand and Brisbane, to continue my healing work there. Skype is a great tool to help me continue my International status.